What kind of phone case do you like? A folio with a front cover that opens like a book? Or maybe you just want something that clips on to the back of the phone – especially now all new iPhones have glass backs?
And then there's the sleeve, which you can slip off, so you can use the iPhone naked, as it were. Some folios include pockets for credit cards, even.
All such kinds are represented here, and as you'll see, the range in prices is quite wide. There is a trade-off between robustness and thinness, subtlety and big statement, all of which are down to personal taste.
The only thing that's certain about an iPhone case is that you'll regret you didn't have one when you drop it. After all, these new phones are the same price as or higher than last year's iPhone X, starting at £999 and £1,099 respectively.
Even though the latest iPhone XS and XS Max have the most durable glass yet for a smartphone, that doesn't mean it's shatterproof.
All the cases here are compatible with iPhone XS or iPhone X, with a larger version available for the iPhone XS Max.
Peel Super Thin iPhone XS: £19, Peel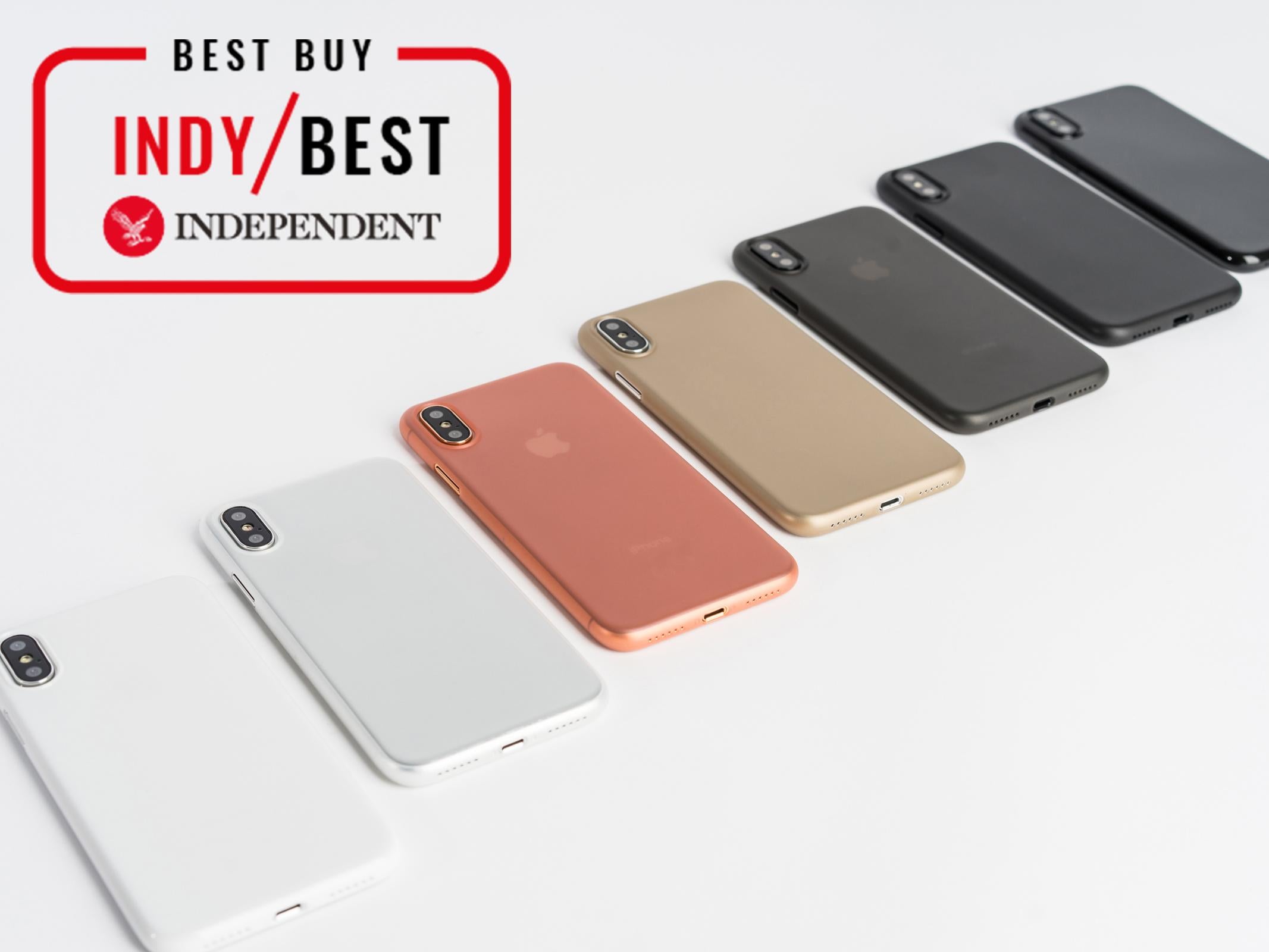 Peel's case lives up to its name. It is so thin that anyone looking will think your iPhone doesn't have a case on it.
It comes in a bunch of colours and some of them, especially the Jet White option, which really gleams, are fantastic looking.
It's so thin that it doesn't offer protection to the screen, though Peel makes screen protectors made of glass, too (£22).
But in terms of getting as close as possible to how it feels to use the iPhone without a case, Peel is hard to beat.