A welcome to the block is a great way to start off when a new neighbor rolls into town. If you aren't sure what to do with a new neighbor moving in, no fear, I have great ideas for you below. Check out these diy housewarming gifts that would be perfect for anyone.
1. Aged Copper Pot With Succulents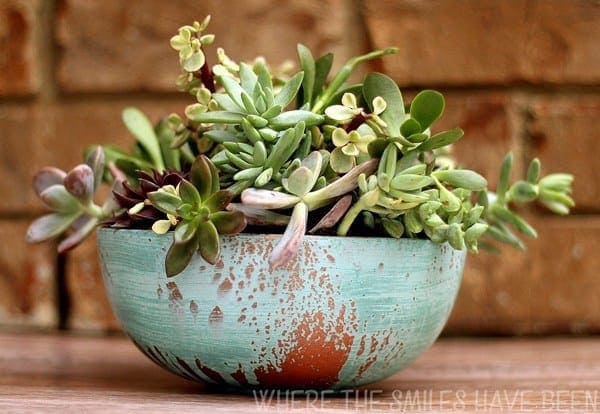 Where the Smiles Have Been created this faux aged style copper succulent pot that truly would be a perfect housewarming gift. Everyone loves plants and they could place this indoor or out. Check it out here.
2. DIY Welcome Home Jar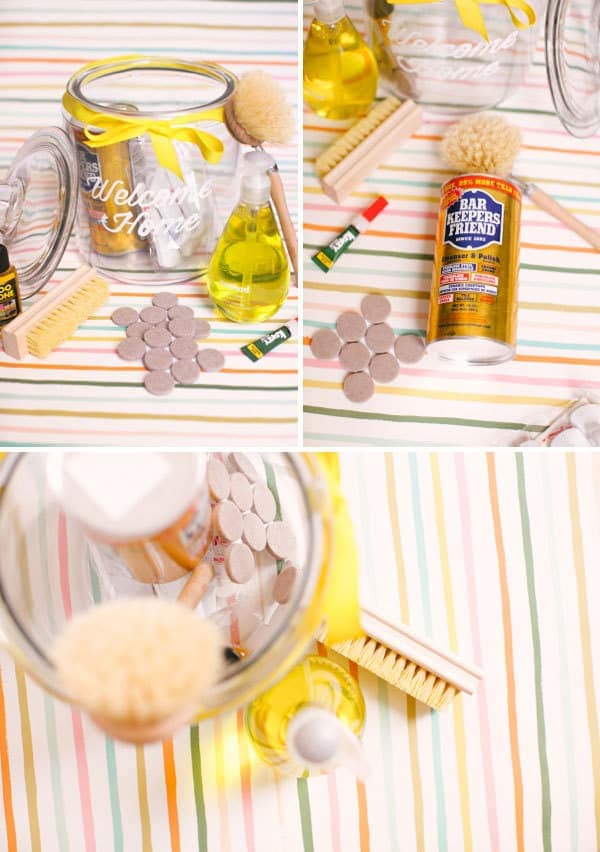 A very useful housewarming gift is what Oh Happy Day shares. Put items that will be handy for cleaning their new home, and a neat jar to display with cookies or something else in. See how she made this jar.
3. Welcome To The Neighborhood Basket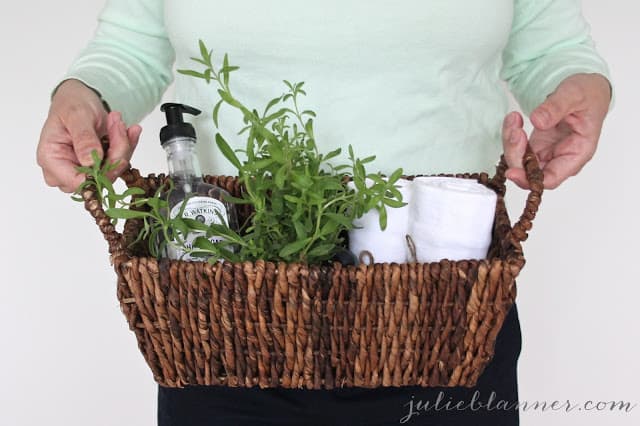 Julie Blanner shares how they made this really stunning basket. A handsoap, towels and a lavender plant. This is a very simple and easy to make basket but very thoughtful. Learn to make one of your own.
4. DIY Dollar Tree Mitts and Towel Gift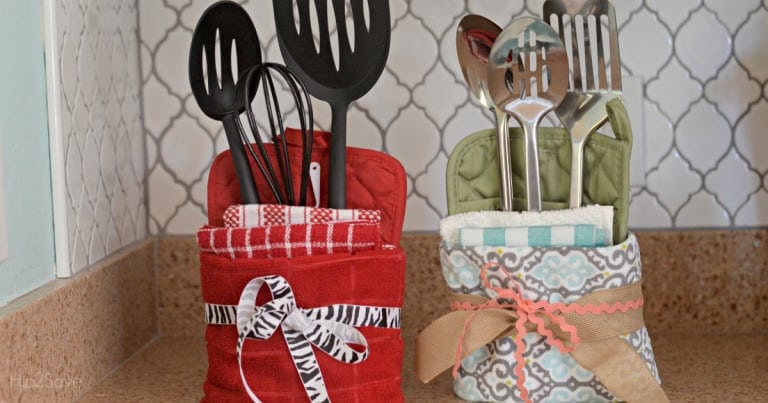 Hip2Save had a great idea that is very affordable. Give some oven mitts, towels and utensils to your new neighborhood in a fun way. Check it out here.
5. Flower Bouquet With Printable Housewarming Gift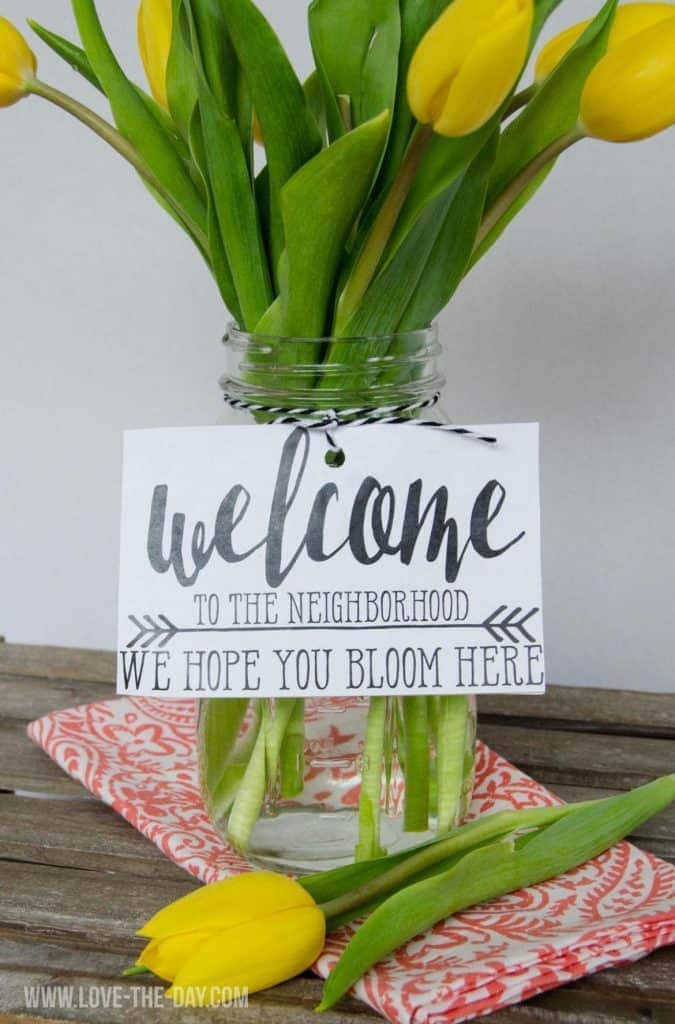 Love The Day had a great idea of creating a bouquet of flowers with a printable tag to welcome the new neighbors. This is a very simple but creative gift. Print your free printable here.